Chad Van Gaalen's latest album, Diaper Island dropped May 17th on Flemish Eye Records and Sub Pop. His sound has a tendency to vary from fuzzy, lo-fi rock with sweeping guitar and lofty vocals to experimental synth driven tracks. On Diaper Island, his fourth LP, he traded in his comfortable basement studio for a more expansive space resulting in a more refined, cohesive sound.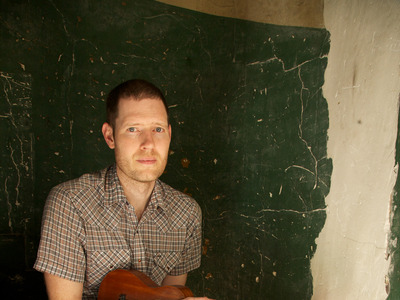 Chad is based in Calgary and is a recent father, hence the album title. Grab a couple standouts from the new album, watch the winning video for Peace On The Rise from a contest he held back in May and check out the Your Tan Looks Supernatural EP below.
Chad Van Gaalen – Peace On The Rise 
Video for Peace On The Rise
Your Tan Looks Supernatural was released March 23rd exclusively on Chad's Bandcamp page as a response to the  crisis in Japan. 100% of the proceeds go straight to the Red Cross Aid Effort. The EP is composed of outtakes from Diaper Island and has more of an experimental quality reminiscent of his previous efforts. Sample the whole thing below and make sure to grab it for just 5 bucks off his Bandcamp page.